Cool-Living 2-in-1 Stainless Steel Ice Maker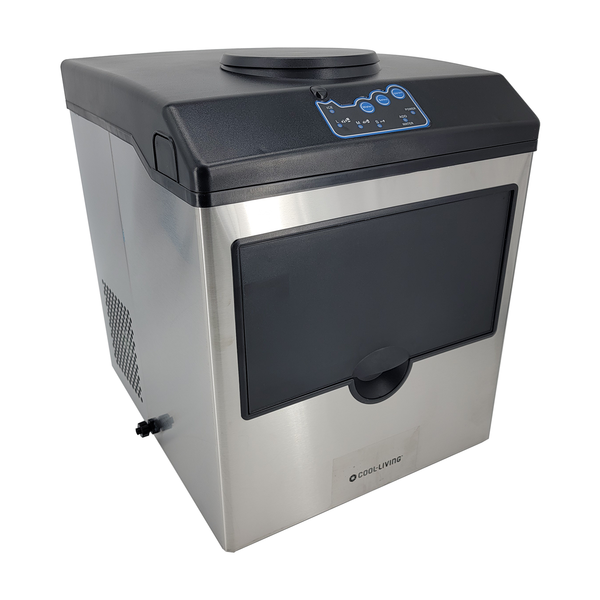 Cool-Living 2-in-1 Stainless Steel Ice Maker
Water Dispenser Ice Maker 2-in-1 - Our countertop ice maker can make 48lb ice cubes daily, making ice as fast as 6-10 minutes. Three different size cubes makes it perfect for everybody. Water spout can be extended to dispense cold water and concealed afterwards, truly getting ices cubes and cold water within the same machine.
Two Ways to Add Water - Our compact ice maker and water dispenser has two ways to have its own water supply. Using 2,3& 5 gallon water jugs or add water manually to the water container. Melted ice can be recycled and reused for next cycle of ice making. Never run out of ice and cold water with our 2-in-1 machine.
Food Grade Inner Material - Our table ice maker features ABS material container and ice basket to fully ensure your drinking water's quality. We recommended that use clear water and make a thorough cleaning first to have a better taste of ice cubes and cold water.
Big Ice Storage Capacity - Our ice machine features a big moveable ice drawer/basket to make it convenient to have ice cubes. The ice basket can hold 4.5 lb ice cubes and once the basket is full the machine stops working. These cubes can stay 1-2 hours if the machine is turned off.